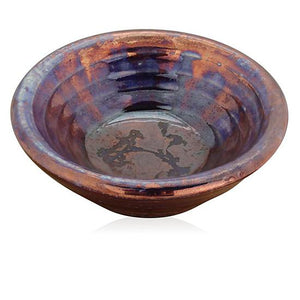 Small, blue, ceramic Blessing Bowl.
These tiny little blessing bowls are individually thrown and, like all other Raku products, the color varies slightly.  Each bowl's glaze is primarily copper with multiple splashes of other colors.  We cannot guarantee specific colors. Each bowl has an inspirational quote on the bottom and arrives in a small gift box.
Handmade in the U.S.