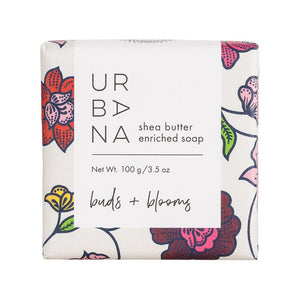 Create a spa in the comfort of your own home. Decadent fragrances created in the finest fragrance houses of France and Italy.

Buds + Blooms: Fresh and floral with cedar, rose, ylang-ylang, musk and amber.

Add moisture to skin with shea, coconut butters, and almond oil while cleansing skin and leaving behind a delightful smell.