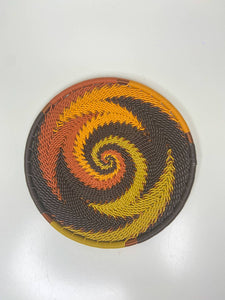 Coaster -  African Earth - Eve & Nico Gifts & Home Decor 
Unique coasters hand woven from colorful telephone wire. Sold individually. Each coaster will be unique.
Made in South Africa
Material: Telephone wire
Dimensions: Size:  3.5″ wide. Diameter: 12cm.
Coaster does not color. Wash with warm soapy water. One-of-a-kind. 
SS 071923