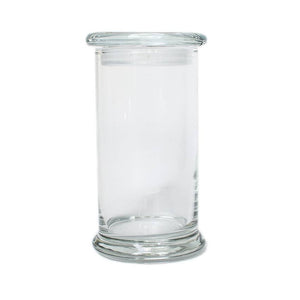 Wax Apothecary - Glass Apothecary Jar with lid  ( EMPTY Glass )
Libbey 612 21 oz Status Jar (priced per piece) Lid included A popular apothecary style jar for storage, display, DIY ideas ? The status jar's sleek style will showcase your creative ideas in a simple design that blends elegantly with modern or traditional environments. 21 oz.
Height: 6.25" Base Diameter: 3.125" Widest Diameter: 3.125"
Top Diameter: 3.125" Wax Capacity (to fill line):
16.2 oz Wax Capacity (Overflow): 18.1 oz LID Comes with an open style fitment.
JB